On 9th May, USI were invited to speak at the Oireachtas sub-Committee on Mental Health for a discussion on issues relating to the life-cycle approach to mental health in the context of young people. USI were invited to make a written submission to the Oireachtas sub-Committee before being invited to speak – you can find a copy of this submission here.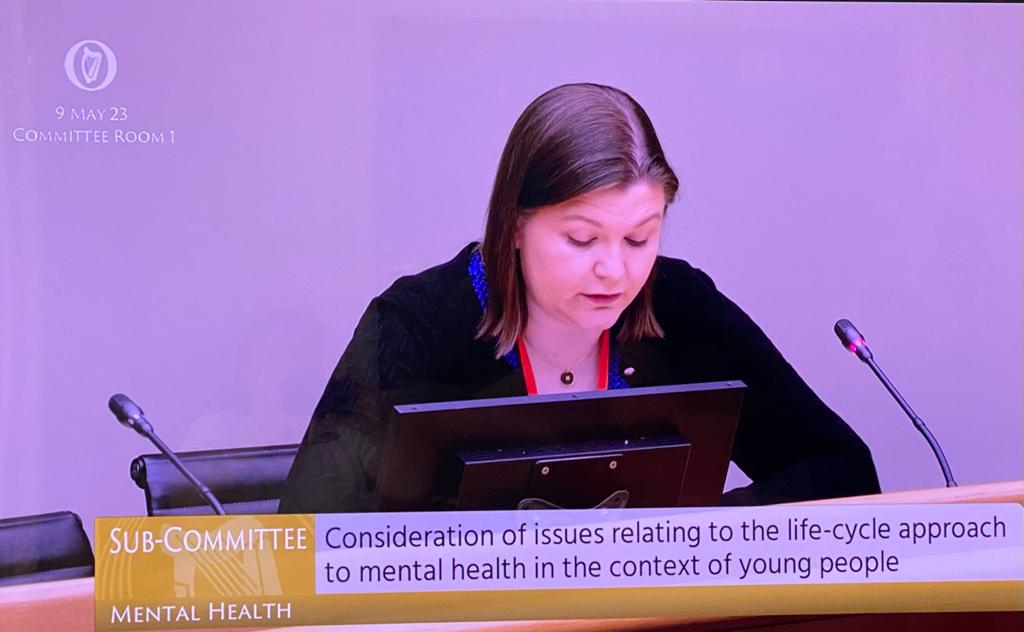 In the meeting, USI spoke about the need to increase supports on campuses, public mental health waiting lists, the need for out-of-hours services, and the need for more psychology training courses to be funded in order to increase the number of mental health professionals working in the sector. We also highlighted the importance of cross-departmental and cross-sectoral cooperation as a key element of ensuring that students get the mental health support that they need when they need it.
A recording of the meeting is available below, and a transcript of it is also available here.
An important part of the work that the USI Coiste Gno do is working with and lobbying the government for better supports for all students, including better mental health supports.