USI joined organisations around the world in marking World Suicide Prevention Day on Sunday 10th September. The aim of this day is to discourage people from attempting or completing suicide, and to encourage people to seek help if they are feeling suicidal.
If you or someone you know is at risk of hurting yourself/ themselves or someone else, please call 999.
To mark the day, USI attended a networking event organised by the National Office for Suicide Prevention, where partner organisations talked about the work they do to prevent suicide.
USI also released a video encouraging students to reach out if they are struggling with their mental health, and outlining the counselling services that are in place on campuses across the country.
USI also published a press release calling for necessary investment to bring the number of student counsellors up to recommended 'safe and ethical' levels in the upcoming budget. The press release can be read in full here.
There are many sources of help within Ireland for mental health. If you are a student struggling with your mental health and/or thoughts of suicide, you can contact your Student Union Welfare Officer who can help direct you to further help. You can also make an appointment with the on-campus counselling service – this is free and you can refer yourself. You can also visit your GP, which may result in you being referred on to mental health specialists. However, we know that this can involved long wait times, and that being seen privately can be expensive.
The charity/NGO sector provides an alternative to this and it's important to note that if for example, you are seeing a counsellor/GP or are waiting to see someone one-to-one for an appointment, you can still use a phone or text service. It is advisable that people only attend one therapist at a time unless specifically advised otherwise by a mental health professional, but if someone is waiting to access HSE mental health services, they can avail of some of the free counselling services provided by NGOs. Information on what help is available via the NGO sector is available here.
Language is an important part of suicide prevention, as there is still a lot of stigma surrounding the topic. Research has shown that saying the word 'suicide' to someone, for example, asking someone 'have you been thinking about suicide?' isn't going to increase the chances of that person attempting suicide – in fact, it gives the person permission to open up about how they are feeling because it indicates that you are not afraid to talk about it. As a result, using the word suicide when talking to someone can actually help them by breaking down stigma. Similarly, using the term 'commit suicide' is stigmatising and outdated, as it likens suicide to a sin. An alternative to that phrase can include 'died by suicide'.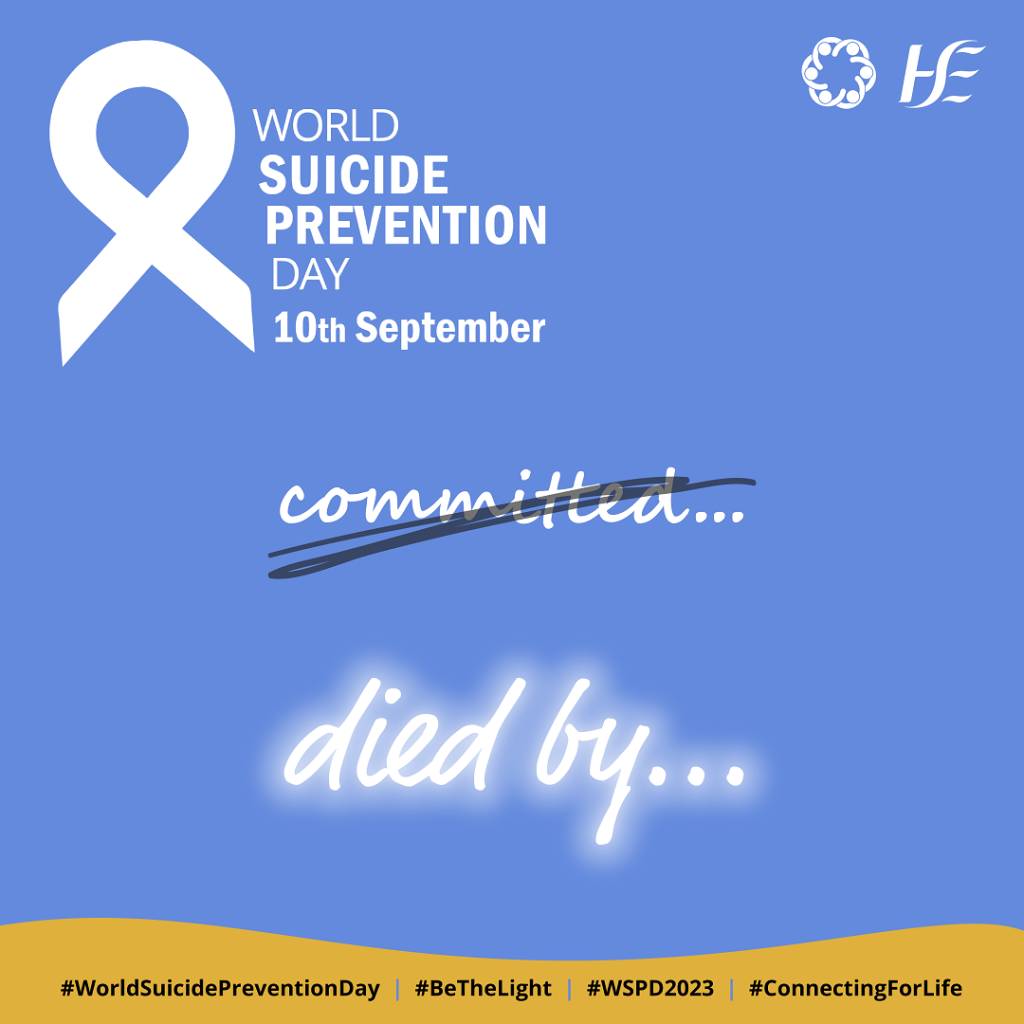 It's ok to be not ok, and it's really good to ask for help, but it's not ok to keep being not ok by yourself. Sometimes it can take a few tries to find the right kind of help for you – this doesn't mean that it doesn't work, or you don't deserve help. Please keep seeking help until you find a type that helps you.
If you are struggling with your mental health, it might seem like things will never get better, and that you are the only person who feels this way. Sadly, you are not alone in feeling how you feel, but thankfully, it is possible for things to get better and for you to feel better. You are a person of value and deserving of help to get to that place, even if it doesn't feel like it right now. You matter, no matter what.